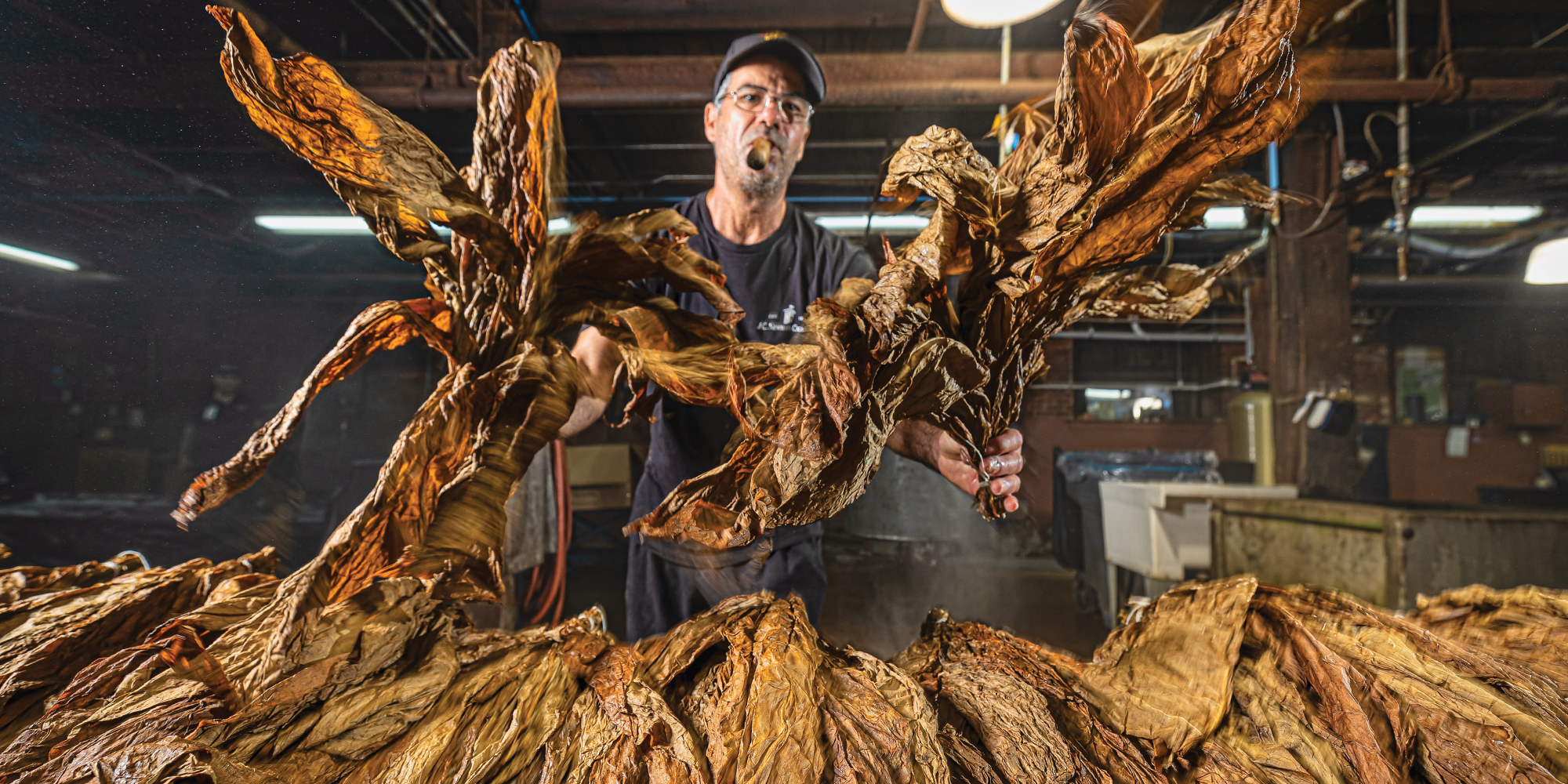 The American Cigar by J.C. Newman Cigar Company
The American is the first cigar rolled with a Florida Sun Grown wrapper, grown by Corona Cigar Co.'s Jeff Borysiewicz. The result of this blend? An outstanding, patriotic cigar.
"The last time people had a chance to smoke a cigar with a Florida-grown wrapper was over 50 years ago," says Corona Cigar Company president and founder Borysiewicz, also the president of Florida Sun Grown. "We brought back growing premium cigar tobacco right here in Florida, and in doing so we've brought back a taste and flavor profile that's been gone for a generation."
"In the same way that Drew [Newman] is making cigars here in Tampa, we're proud to be part of bringing the industry back home," Borysiewicz adds.