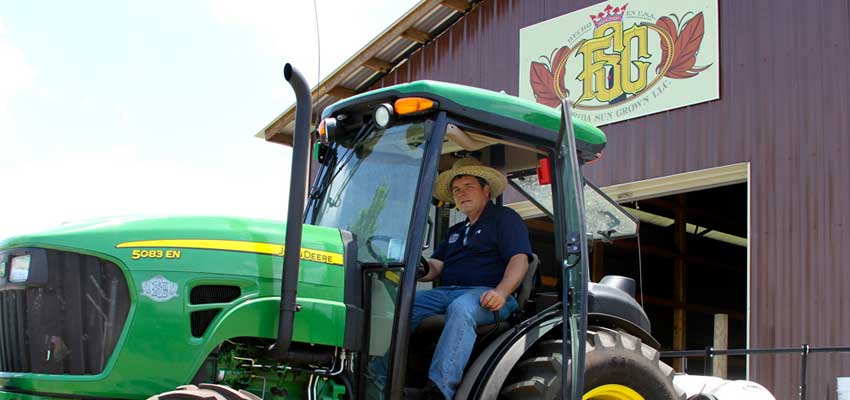 Florida Sun Grown Farm is Born
As a proud American, President & Founder of Corona Cigar Company, Jeff Borysiewicz believed it was possible to bring cigar tobacco farming back to Florida – on a small-scale, limited production way. As a cigar retailer, Jeff believed consumers would be willing to pay a little more for cigars that contained genuine Florida grown cigar tobacco, as long as the tobacco was unique, distinctive, flavorful and of the highest quality.
So in 2012, Corona Cigar Co. purchased a 20 acre plot of farm land 30 miles west of Orlando, in the town of Clermont, Florida. We began clearing the land, prepping the the soil, constructing our unique tobacco curing barn, installing irrigation and purchasing equipment. In 2013 we planted our first test crop of Cuban seed Corojo tobacco not knowing what the results would be.
History as well as science told us that we could successfully grow quality cigar tobacco in Florida and our test crop proved that with just nature alone, we could grow good tobacco. With proper funding, research, modern agriscience combined with proven methods of cultivation, a lot of hard work and a dedicated team, we could grow GREAT tobacco.
Go Back