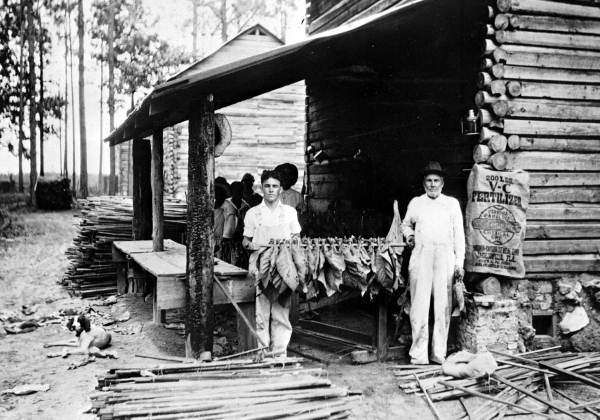 First Tobacco Farms in Florida
For nearly 175 years, Florida had a rich and storied history of growing some of the world's finest cigar tobacco. Florida was once the second largest producer of premium cigar tobacco in America. There were thousands of acres grown just north of Tallahassee in the towns of Quincy and Havana, Florida. In fact, the reason they named the town Havana, was so that unscrupulous tobacco brokers could label Florida grown tobacco bales as being grown in Havana and sell it at a premium to unsuspecting cigar factories all across America as the more expensive, imported tobacco from Havana, Cuba.
In the 1890's, Cuba was fighting for their independence from Spain. To escape the war and the blockade on Havana harbor, some Cuban tobacco growers established large tobacco farms in Fort Mead, Florida so they could continue to supply American cigar factories with tobacco. With Florida having a very similar climate, altitude and close proximity to Cuba, their tobacco farms thrived.
Go Back